With VOGSY you can create expenses.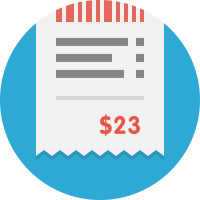 When an employee creates an expense, the type of expense needs to be selected from a drop-down.
Depending on the type of expense the expense can be related to a project. Also, the ledger which is used for booking the amount of the expense is determined by the expense type.
VOGSY offers a default set of expense types, which can be maintained using function 'Expense types'.
With this step, you can add expense types and configure them so they match your needs.
Feedback
Thanks for your feedback.