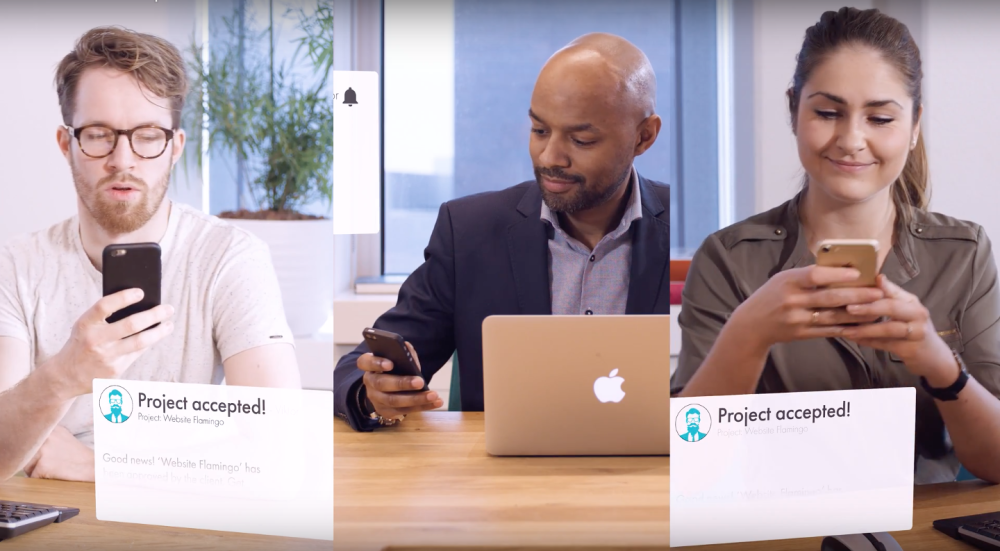 Manage your Quote-to-Cash the social media way
VOGSY is the first Intelligent PSA tool for mid-sized Professional Services Organizations in the Google Cloud. VOGSY uses the best user experiences of social media, enabling professionals to deliver successful services to their customers.
VOGSY helps mid-sized PSOs to organize their Quote-to-Cash into a seamless end-to-end process. Handovers between professionals, account managers, project managers, management and back-office become smooth and transparent. Thereby creating the success, that saves you the time and money to invest in sustainable growth.
At the heart is the VOGSY feed: the activity stream that keeps you, real time, up to date on your projects, colleagues and customers, no matter where you are. No more searching for data! In VOGSY the information shows itself, right when you need it.
Features
Manage your contacts and opportunities
Prepare a Statement of Work and send out Quotes
Open projects, get them staffed and running
Manage resources, time and expenses
Send invoices, receive payments
Keep improving with insightful dashboards and charts
Professionals worldwide love VOGSY because VOGSY is mobile first, cloud only, and available on any device.
Start your free trial today! Sign in with your Google account and experience VOGSY and its easy integrations with Drive, Gmail, Calendar, Sheets and Places for yourself.
Feedback
Thanks for your feedback.