Push notifications for VOGSY are still in a test phase. Please contact VOGSY if you would like to enable this feature.
To easily keep track of your work items in the VOGSY feed, you can activate push notifications on your device. This is a great way to stay up to date at all times, even when you are not actively using VOGSY.
Push notifications inform you about relevant, real-time business information or actions you need to take, such as approving a quote or submitting a time entry. This will speed up the Quote-to-Cash process for your company, saving time and money.
Of course, you might not want to have all feed items popping up on your screen. Don't worry, it is easy to specify which push notifications you wish to receive. To access the main notification settings, just tap the settings icon next to the VOGSY feed in the main menu.
Please note that push notifications need to be enabled separately for each device you use. The push notifications will appear in the top (right) corner, depending on your device.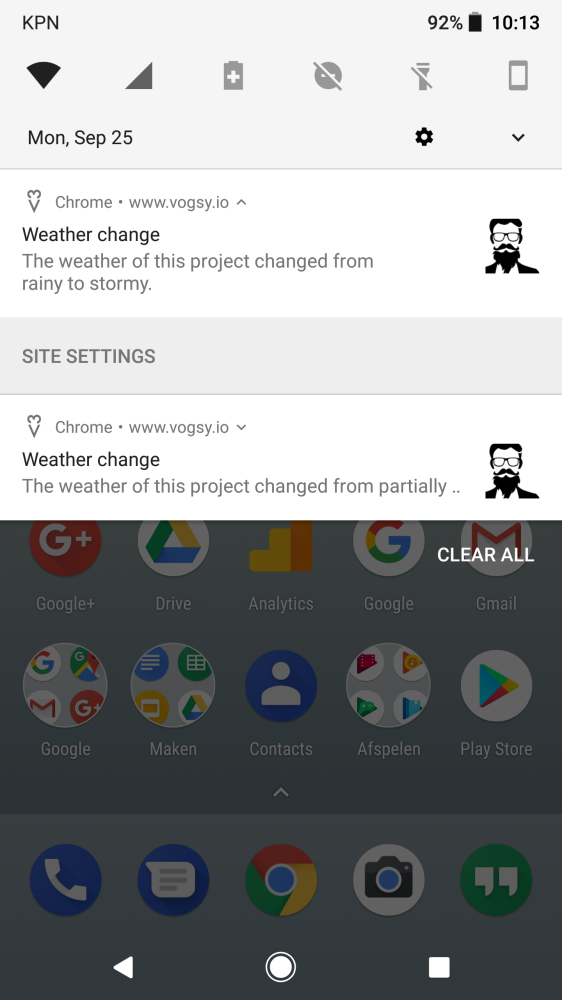 Feedback
Thanks for your feedback.