The weather of a project is a metaphor of how the project is going.
This chart shows the projects for which the weather has been changed over the past 7 days.
Weather changes of projects give you quick insight in how the project evolves. Are things going better or worse?
If you want more detailed information of the project, simply tap on a weather change. This will lead you to the project card where you'll get a total view of how each deliverable is processing regarding time, budget and completion.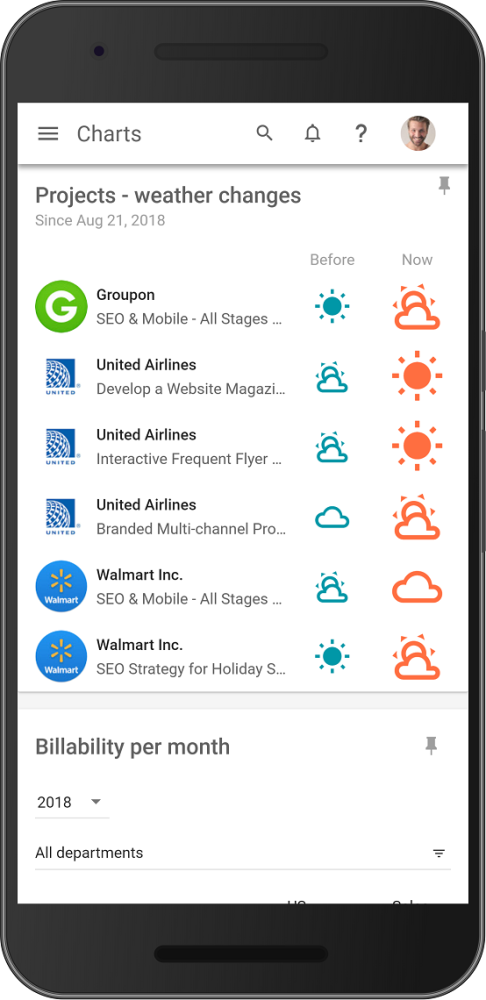 Feedback
Thanks for your feedback.