This chart shows the billability of departments in one view, so it's easy to compare their performance in perspective of billability.
Just like charts 'Billable hours per month' and 'Billable hours per employee' the billability can be shown in percentages, money, and average sales rate.
This information is based on the department of the project. This is slightly different than charts 'Billability per month' and 'Billability per employee' because these charts show information what is related to the department of the employee.
It's possible to view the billability per department in hours, money, and average sales rate.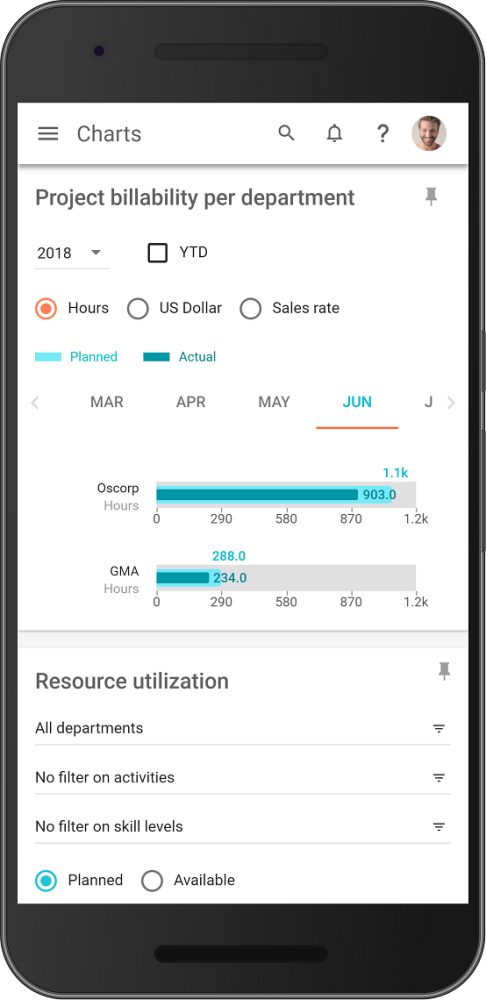 Option 'YTD' shows the totals until the month which is currently displayed, by default starting from January, but it is possible to select another month if desired.
Tapping on a department shows the projects of the department grouped by customer, and allows you to navigate right to a project.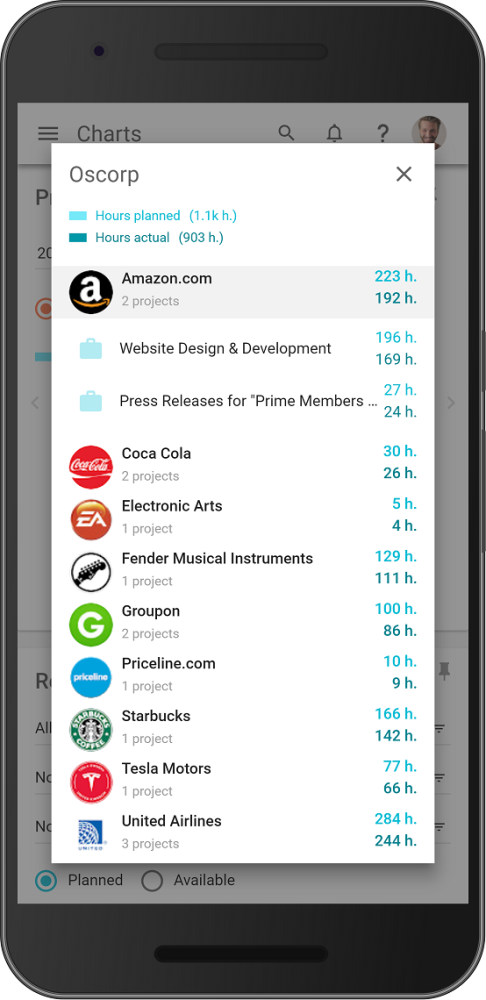 Feedback
Thanks for your feedback.