What are the outstanding invoices and the amount due?
This chart answers this question.
It shows the outstanding invoices per customer order by the amount due. Also, the amount due per customer is categorized by the age of the invoices:

30 days or less
60-90 days
90 days or more


This information on this chart can be filtered by company or department.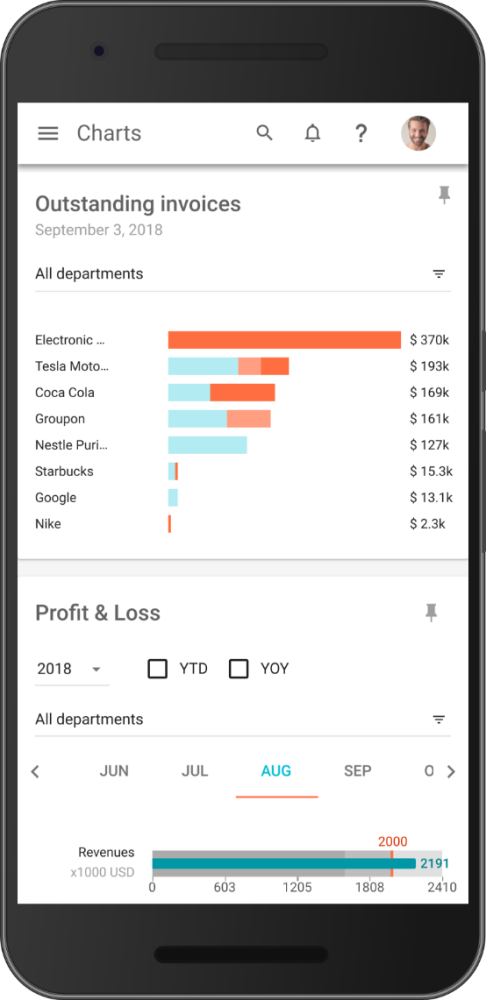 Tapping on one of the items in this chart shows more detailed information of the amount due. With a tap on the amount, the list with outstanding invoices collapse: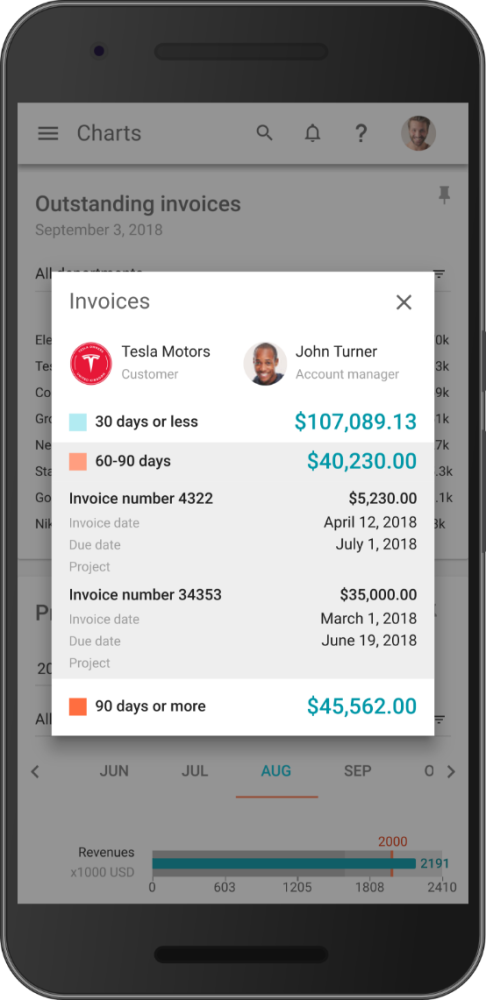 Feedback
Thanks for your feedback.