This chart shows the weather changes of opportunities over the past 7 days.
It shows per opportunity the previous and current weather, which gives you an indication if the progression of the opportunity is going better or worse.
You can tap on a weather change to see more details of the opportunity.
Here you'll find a detailed description of how the weather of opportunities are calculated and how you can configure this calculation.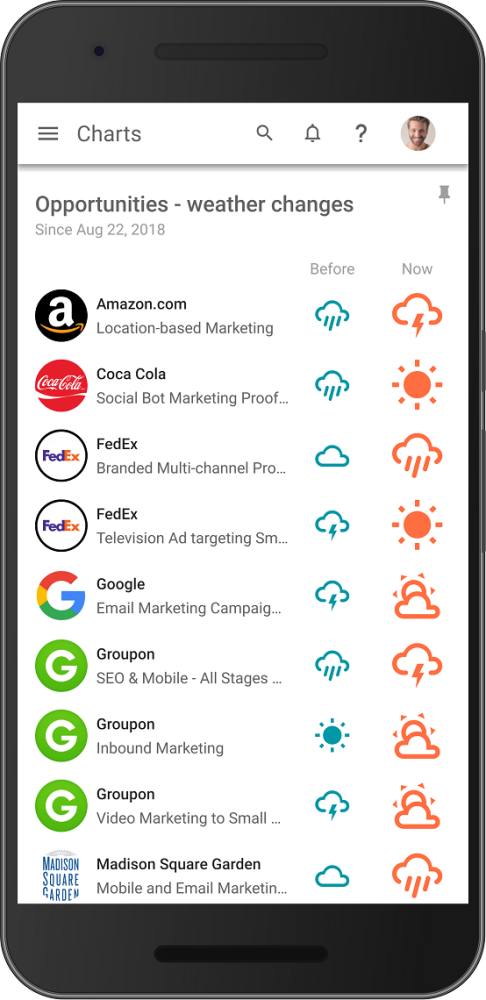 Feedback
Thanks for your feedback.