"Improve your quote to cash process". That's the promise of VOGSY.
Key in this context is a seamless transition from a won opportunity to a project.
We encourage to always have an opportunity for new projects. This way, the progression of the sales funnel will match the order intake of your projects. On top of that, the agreements with the customer are easy accessible from the project itself. With just one click and you can have access to all ins and outs of the initial opportunity.
When you create a project or deliverable, without an opportunity, VOGSY will ask you to create a new opportunity, select an existing opportunity or skip the whole opportunity phase: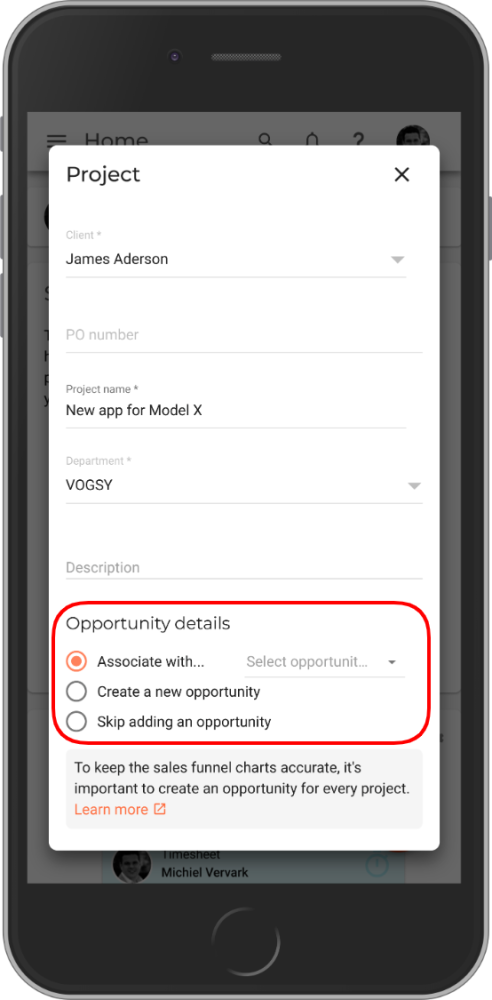 Feedback
Thanks for your feedback.