How is my company performing from a financial perspective?
What revenue, cost, and profit is the company generating each month?
VOGSY answers these questions with a set of Financial KPIs which are displayed in a chart.
This chart shows for each KPI the target (budget) and the realization per month. If you want to see the totals, you can toggle option 'YTD' (Year to date). This option shows the total amount up and until the selected month.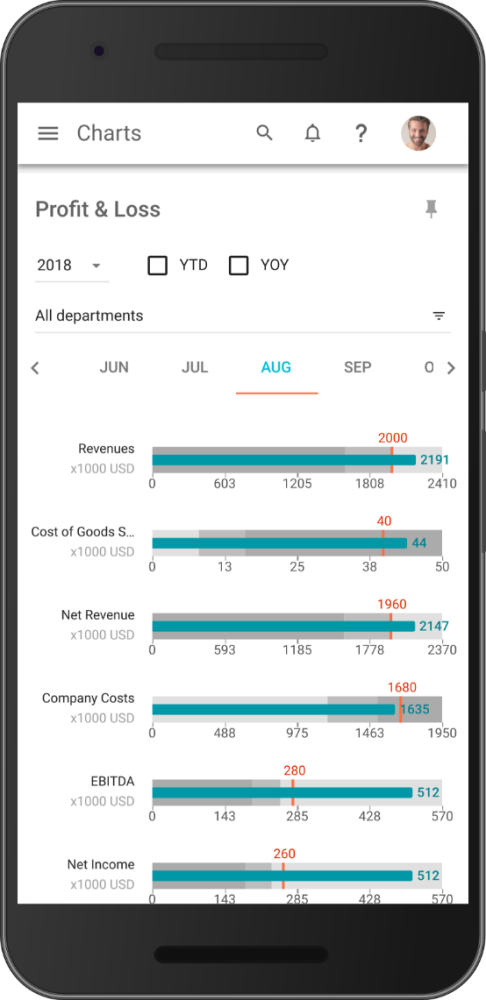 Also, it's possible to compare the actual amounts (realization) with the previous year. When you toggle option 'YOY' (Year over year) fo each KPI a percentage is displayed which shows the difference with the previous year.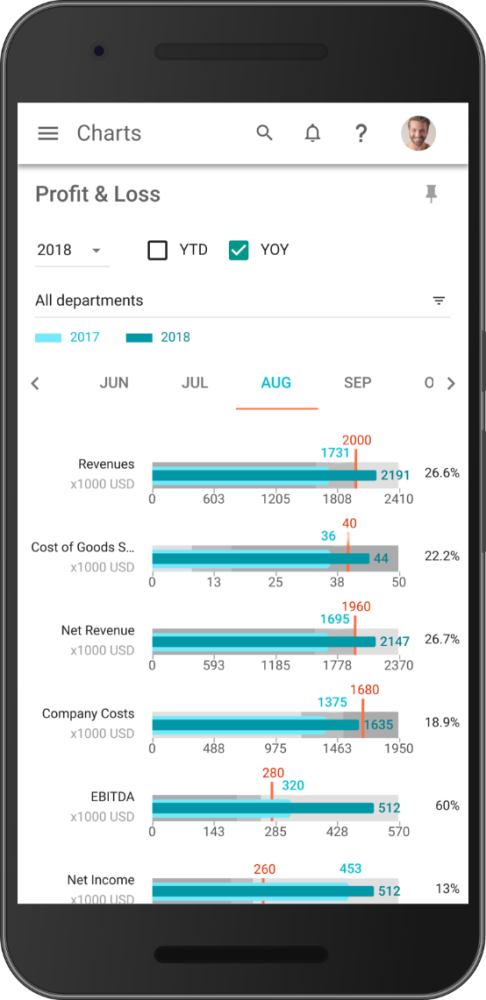 You can configure financial KPIs according to your own business needs.
It's possible to specify different charts with a selected set of financial KPIs with back office function 'Charts'.
Feedback
Thanks for your feedback.