This chart gives insight into the billable hours per month.
Each bar presents a month and shows the actual billable hours, the planned billable hours and the target of billable hours in one view. This visualization makes it easy to see the difference between planned and actual billable hours and if the billability is on target.
To compare the billability between years, you can toggle between the current year and previous year .
Filtering 'Departments' allows you to see the billability for the selected departments. These are the departments of the employees at the moment the time entries were booked.
Billability can be displayed by:
- Percentage: Calculated by the number of billable hours compared with the number of total working hours
- Hours: Displays the billability in absolute numbers (number of hours)
- Dollar (base currency): Expresses the billability in money by multiplying the number of billable hours with the sales rate of the calculation.
- Sales rate: Shows the average sales rate of billable hours.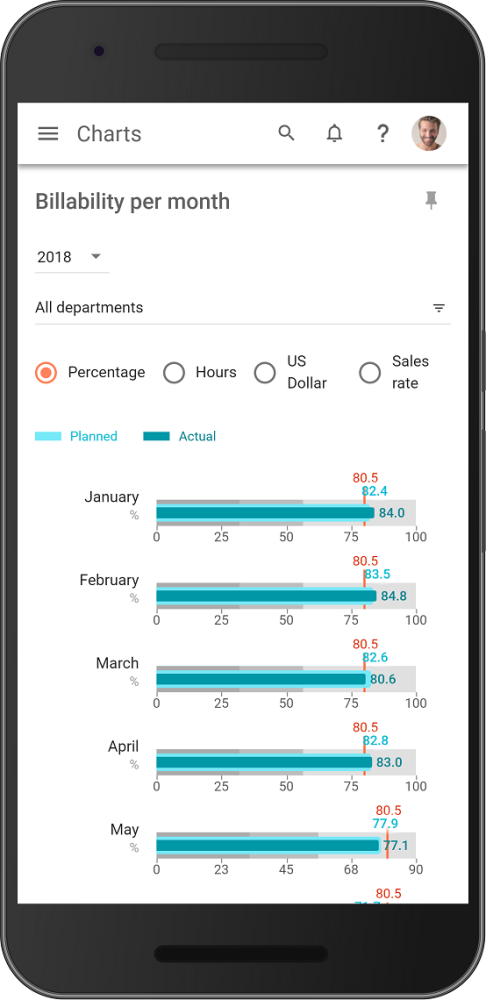 Feedback
Thanks for your feedback.